South Woodham Ferrers
South Woodham Ferrers is a fairly new small town of under 20,000 people, sandwiched in the countryside between the River Crouch and fens, Wickford, Burnham and Chelmsford.
Almost all of the housing is privately owned, some brightly coloured and the majority is under fifty years old. It is arguably one of the best designed towns in Britain, built in a village style around a central shopping centre, with well-defined circular and through routes. Most of the residential streets ending in quiet, child-friendly cul-de-sacs. There are purpose built cycle paths/walkways that interconnect the various parts of town. South Woodham Ferrers almost has that 'Toy Town' feel and appeal. Compared to many areas of the UK, South Woodham is a relatively safe and trouble free place to live. The provision of many types of accommodation from single-person flats to executive style homes has ensured a good age range.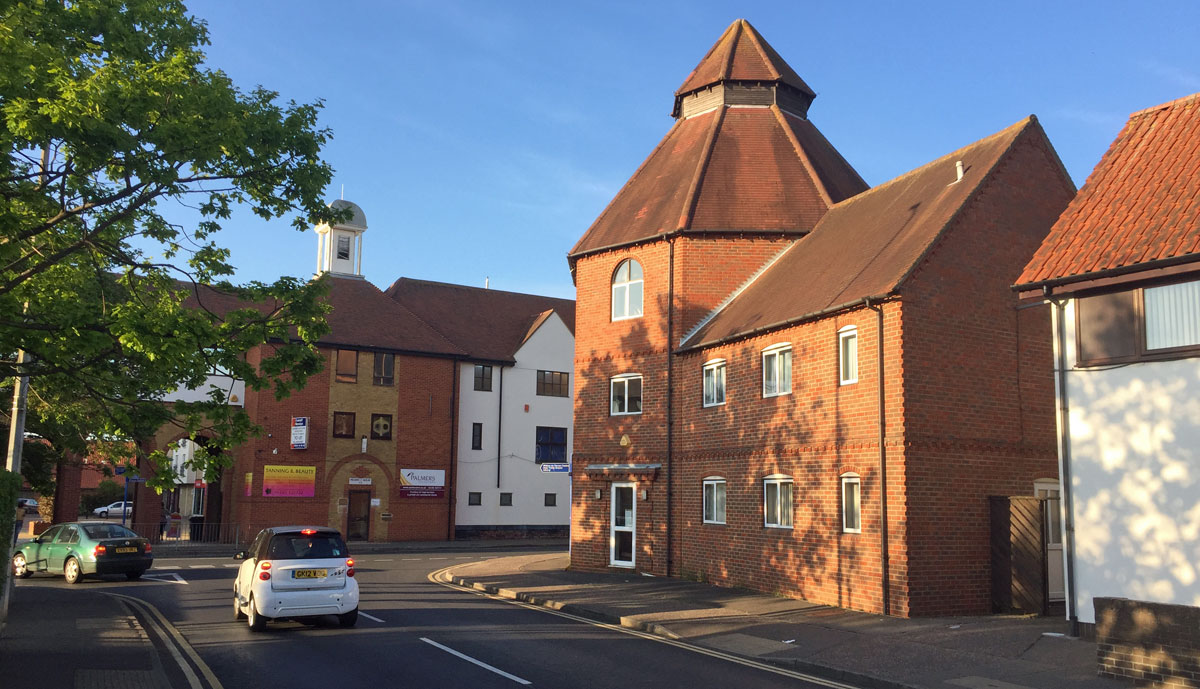 The mass exodus of passengers every morning from South Woodham Ferrers railway station lets you know that it lies within London's commuter belt - Liverpool Street is less than one hour away by train. Many people prefer to tolerate the travel and its cost in return for a decent lifestyle in a pleasant and safe location.
Local amenities are good considering the size of the town; there is a library, there used to be a cinema (the nearest ones are now in Basildon and Chelmsford), excellent sports facilities, a leisure centre with a newly built swimming pool, gym, numerous parks, soft play centres and tourist attractions. Common complaints tend to be about the dog poo on the streets, the local postal service which can deliver your mail at any time between early morning (if you're lucky) and late afternoon (if you're not!), and the Asda superstore in the centre of town.
Educational provision remains very good; secondary school age children can attend William de Ferrers Academy and there are several excellent feeder primary schools.
Certain local facilities have disappeared or diminished over the decades; the police station is no longer manned, the number of General Practices has been reduced, there is doubt over the future of the fire and ambulance stations, bus services fluctuate and the cinema was replaced by blocks of flats a long time ago. However, there are still community facilities such as a village hall, a bowling green adjacent to the council offices and playing fields.
Further development
Despite some opposition to the building of additional housing because of concerns about stretching the current resources, it seems that a new estate and another major supermarket will be built on the northern side of the town. The former Crouch Vale Garden Centre site was levelled in 2017 but work has temporarily halted until May 2018 when a new construction company will resume the project. A BP petrol station with Marks and Spencer Food Shop was completed in late August 2017. There is adjoining space for another unit, probably a fast food restaurant. BP often partners with McDonalds on the same site.
South Woodham Ferrers has become a victim of its own success; people who live in South Woodham rarely want to move out of the town; it is such a good place to make a home that few want to leave and many would like to keep the town exactly as it is. The younger residents have a different view because they need affordable houses and hope that improved facilities will develop over time. Read more about the new town plan.
Cultural Mix
Multiculturalism has made very little headway in South Woodham. There is a sprinkling of people of other nationalities but not sufficient to notice. Many of these people are health professionals.