Alleyways and Cycle Paths in South Woodham Ferrers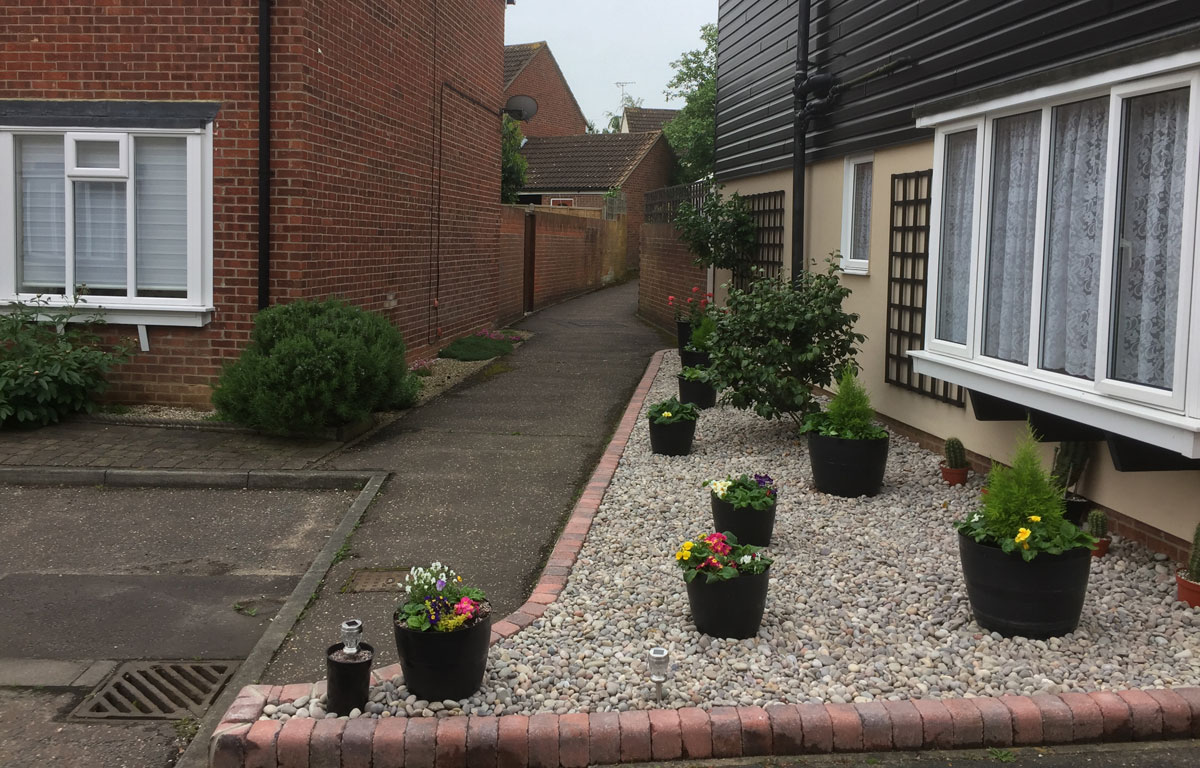 South Woodham Ferrers is criss-crossed with numerous cycle paths and walkways. Some of the wider alleys, such as the one that runs from KIng Edwards Road to the town centre is divided by a line into lanes for cycles and walkers - most are not. Many of these alleyways run along the ends of enclosed gardens, behind the walls and fences. This creates a closed in alley effect. It is possible to get lost because these alleyways do inter-connect and routes are not always signposted. There are various apps to download that show cycle paths and the alleys clearly on a map. They also appear as dotted lines on Google Maps.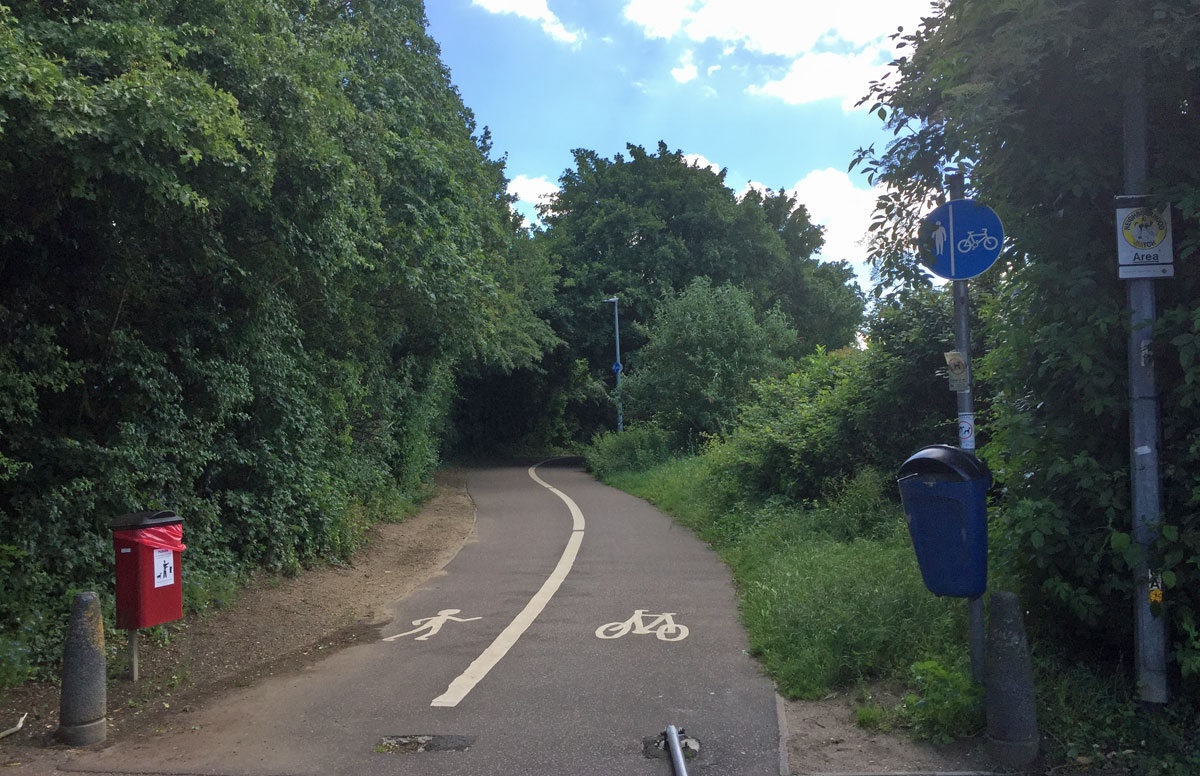 In most instances, they offer a shortcut from one part of town to another, either to the various schools, the railway station, or the town centre.
Cyclists of all ages use the paths for a bit of exercise at weekends. Children are often seen cycling along them accompanied by a watchful parent.
Although South Woodham is a safe place to live with few incidents, not everyone would be happy to use the alleyways at night. Some are much narrower than others and not very well lit.