South Woodham Ferrers Medical Facilities
The number of GP Practices in South Woodham Ferrers has shrunk over the last few years due to decisions made at a higher level. The plan is to house the remaining surgeries in a new centralised medical centre that will be built adjacent to the new supermarket on Burnham Road, opposite the entrance to Hullbridge Road, on the site of the former Crouch Vale Garden centre.
Amalgamation of the surgeries will lead to greater efficiency and lower costs since resources can be shared. Appointments can be made online via a mobile phone using an App called MyGp. Repeat prescriptions can also be requested.
At the present time the medical facilities in South Woodham Ferrers are:
GP Practices
Kingsway, CM3 5QH, Tel: 01245 321391
Greenwood, CM3 5XD, Tel: 01245 426898
All of the above GP surgeries moved to the new Medical Centre on the Sainsbury's site on Burnham Road during summer 2019.
Pharmacies
Rowlands, CM3 5XZ
Village Pharmacy inside One Stop, CM3 5NG
Govani, CM3 5TD
Dentists
NHS - Heralds Way Dental Clinic, CM3 5TQ
Oakland Dental Care, CM3 5XF
Brickfields Dental Care, CM3 5XB
South Woodham Ferrerers Private Clinic, Merchant St, CM3 5BF
This clinic now offers private GP services and treatments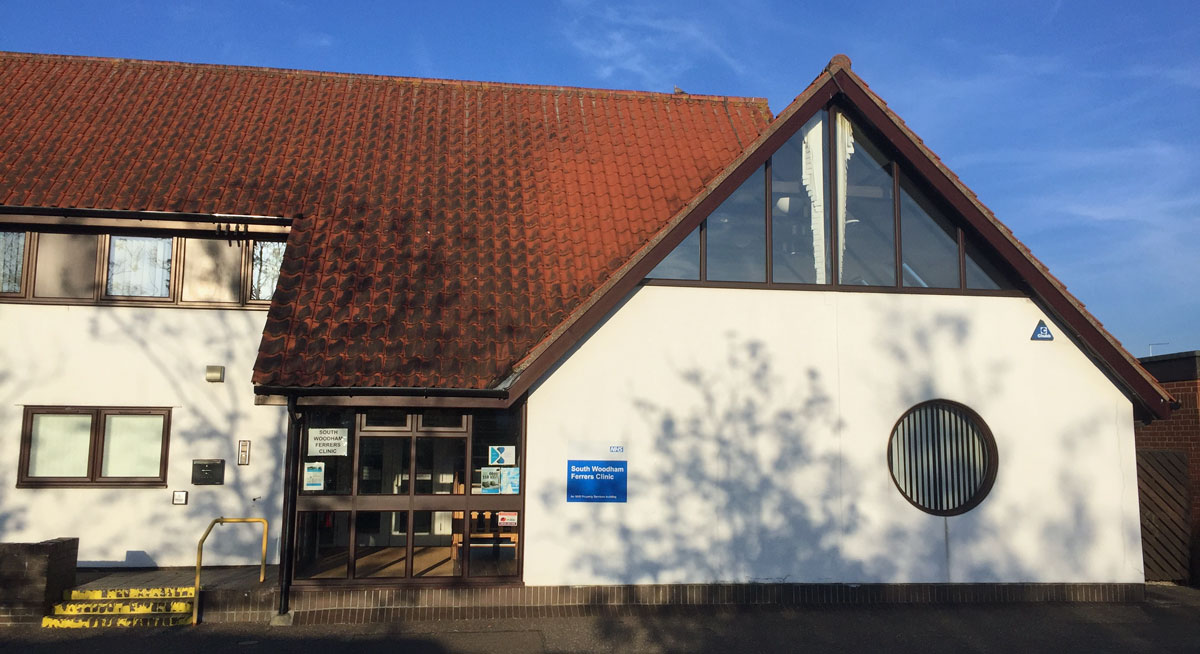 Nearest NHS hospitals
Broomfield in north Chelmsford is currently the main hospital that South Woodham residents are referred to. Other NHS hospitals near the town are: Basildon, Southend University Hospital, Basildon Specialist Heart Hospital. There is a plan to centralise services and close A&E at certain hospitals.
St. Peter's Hospital in Maldon offers a phlebotomy (blood testing) service and physiotherapy.
There are also various private hospitals in the Essex Area.
Physiotherapists
Essex Physiotherapy Clinic, CM3 5PQ
A centre for a selection of treatments: Food intolerance and allergy testing, counselling, psychotherapy, reflexology, physiotherapy
Bus service for pensioners to Hospital