South Woodham Ferrers Local Business
Three Industrial Estates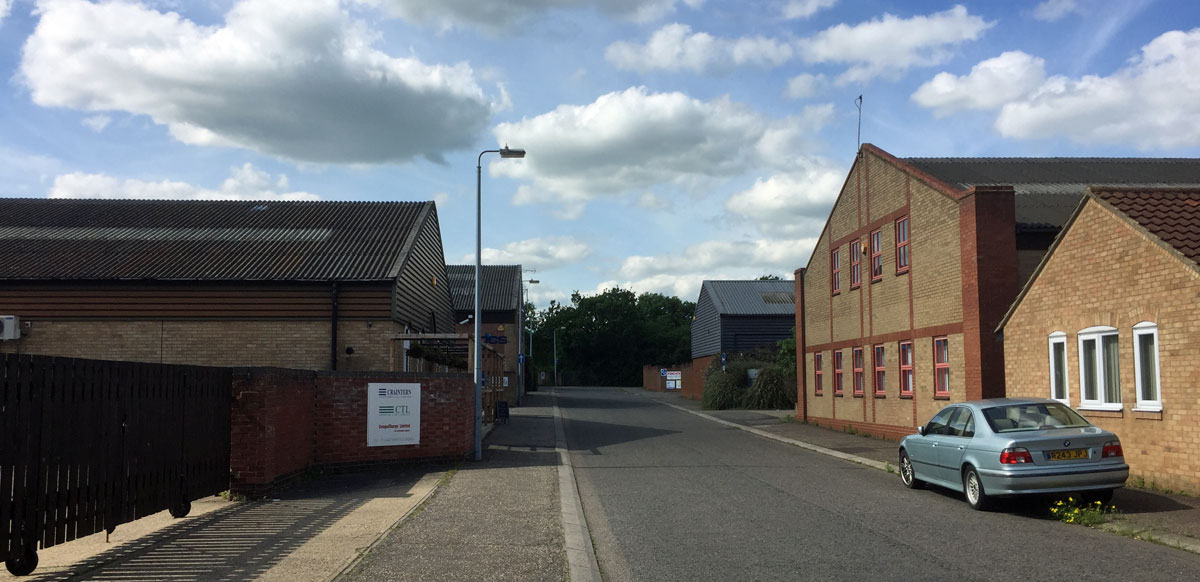 There are three main industrial estates in South Woodham; Redhill and Saltcoats Industrial Estate at the Hamberts Road/Cutlers Road areas, just off the roundabout between Burnham Road and Woodham Road, the other, Westerm Industrial Estate, opposite the recycling depot on Ferrers Rd, at the junction with the Ford showroom. A small business area is also located just left of the South Woodham Ferrers railway station at Woodham Halt.
You will find a collection of the usual types of businesses in the town, but also some that are slightly out of the ordinary such as manufacturers of dance outfits.
For instance: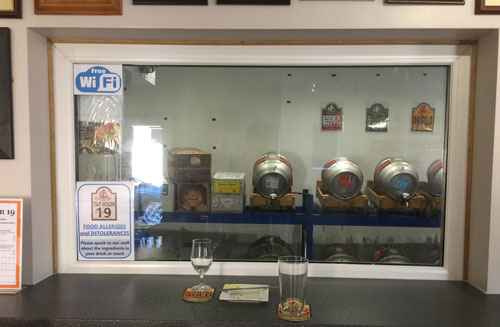 The Crouch Vale Brewery is South Woodham's own tiny brewery, located in Haltwhistle Road on one of the industrial estates. Visitors are welcome to come and try their beer and enjoy the friendly atmosphere at the Tap Room micro-pub nearby. Cider also available. It's a peaceful pub, no music, just conversation.
Many of the businesses located at the other industrial estate in Bressingham Gardens are housed in purpose made workshops attached to houses which makes them ideal for smaller businesses. It's here that you will find the premises of a sculptor, printer and other small businesses.
Small cottage industries
Selling hand-made products locally is easier since the advent of Facebook shopping sites and there are a few just this area. There are also regular craft fairs in the area.
Essex people are known to be enterprising and many home-based businesses flourish. You will find cottage industries supplying hair decorations, hand-made greetings cards, as well as services such as secretarial, book keeping, hairdressing, car rentals and so on.
Cake Makers and Decorators
Scrummy Yummy Cake Company: Facebook page
www.pinkface.co.uk
Office Space
The majority of office space is in the town centre.
Business services:
Accountants, printers, web designers, solicitors are all represented in South Woodham. They are easy to find with Google Maps.
Local Private Investigator
Dealing with a range of commerical and corporate investigations, risk management etc.
Neil Casey, South Woodham Ferrers based Private Investigator
Hardware and Software installations, upgrades, virus removal. General all-round computer whizz, always offers good advice in keeping systems working. Reasonable hourly cost. Personally recomended.
Mark Piesse, Tel:01245 321514, Mobile: 07973 522412
Promote your own web site on the Internet for better results in the Search engines - Web marketing and promotion
Short-term self-catering accommodation for business trips
Rent a one bedroom self-catering property in South Woodham Ferrers, Telephone 01621 829581 or 07767 361232