Places to visit in South Woodham Ferrers
There are two tourist attractions in South Woodham Ferrers and one a five minute drive away. Marsh Farm is centred around animals and children's activities. RHS Hyde Hall, a five minute drive away down Creephedge Lane offers gardens to visit, children's play areas, treasure hunts, craft activities and restaurants, gift shop and garden centre. They also hold a series of events throughout the year which include craft fairs, a Christmas Fayre, open air concerts by the lake, scarecrow competition and theatre productions.
Marsh Farm - CM3 5WP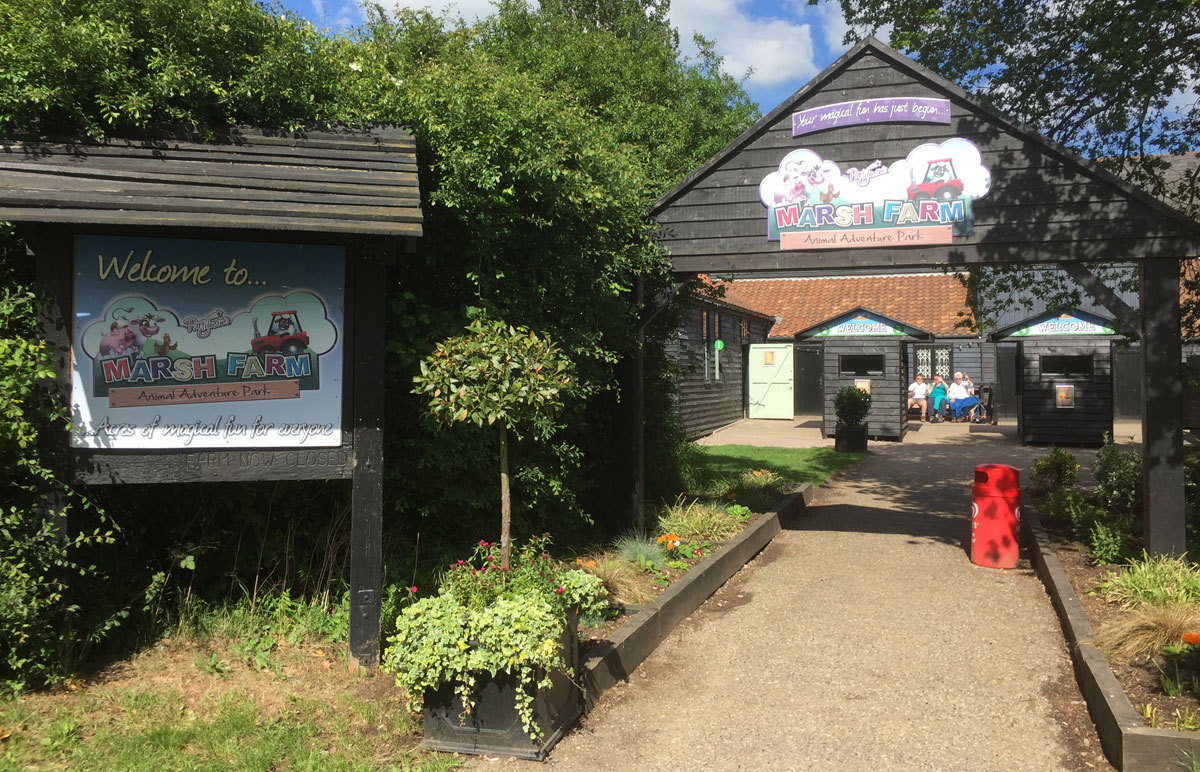 Marsh Farm Animal Adventure and Country Park is probably the best-known place to visit in South Woodham Ferrers. It's a great place for families with young children.
There's a farm trail to follow which takes visitors around the paddocks with sheep and goats, into the chicken run, past the horses and into the farm itself with its modern piggery, cow and sheep pens.
Children will enjoy the swing park and indoor soft play area. Various interactive educational exhibits are found in the different areas of the farm and visitors can watch the cows being milked, and animals fed. Pony and tractor rides are available during the summer months at peak times. There's also a tea shop and excellent gift shop. Family season tickets are available.
The Call of the Wild Zoo - CM3 5QZ
The 'Call of the Wild' has replaced Tropical Wings Butterfly Farm in South Woodham Ferrers. A mini tropical butterfly paradise has been created inside a greenhouse complex. Plant enthusiasts will enjoy seeing exotic plants and creepers flourishing in the tropical indoor climate. Birds, meerkats, lemurs, otters and various other animals await visitors in the outdoor gardens.
Meadowcroft Garden Centre - SS11 7QU
This privately owned business may be just a large garden centre but it's worth a visit. It has a friendly good quality tea shop, a putting course and also hosts a series of flower festivals and a German Market in early December.
Close to South Woodham Ferrers
RHS Hyde Hall for beautiful gardens to visit and offers an enjoyable day out. The gardens have grown over the years and exhibit a range of formal and informal areas to inspire and delight. There are restaurants for lunch and snacks, a garden centre and shop. Events are held all year round, these include the very popular Craft Shows and a Garden Show. There are plenty of benches, picnic tables and grassed areas where children can run around. CM3 8ET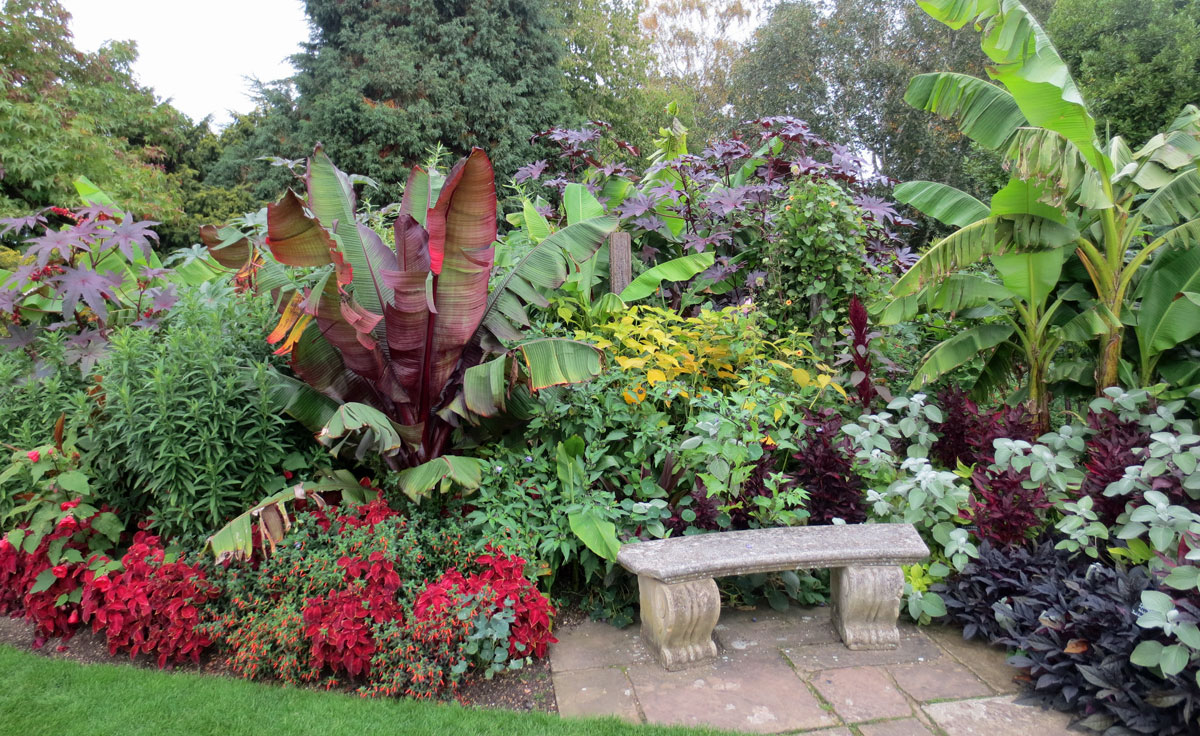 Battlesbridge Antiques centre - SS11 7RS
Battlesbridge Antiques Centre is a pleasant place to visit, especially on a summer afternoon. The old mill houses a collection of businesses, not all directly related to antiques, but worthy of interest. Visitors will find numerous antique shops and market stalls open at weekends. The village pubs offer good food at sensible prices to complete an enjoyable day. Battlesbridge is about 4 miles away from SWF, slightly further south on the A130 from Rettendon turnpike.
Wine tasting in Purleigh - 6 miles away from South Woodham Ferrers, CM3 6PN
Our oldest vineyard is just under 6 miles north east of South Woodham Ferrers in Purleigh. New Hall Vineyard offers wine tasting, a shop to buy fine locally produced wine and several annual festivals.
The wine tasting and tour makes for a good visit lasting a couple of hours.
A couple of other vineyards have sprung up in recent years. Acres of farmland are now growing neat rows of vines. Two of these newish vineyards are Crouch Vale and Missing Gate. Climate change is encouraging wine production in Essex.
Southend-on-Sea
Southend on Sea (half an hours drive), apart from being one of the tackiest seaside resorts in the country, promises a fun day out for families with numerous amusements, funfair, theatres, Sea World, and the pier with its railway. Adult, evening entertainment is available in the form of clubs, pubs, theatres, cinemas and a casino.
Festival Leisure Park
Festival Leisure Park in Basildon (8 miles away) - The Festival Leisure Park is a purpose built entertainment complex with several nightclubs, multi-screen cinema, bowling alley, and numerous restaurants, built around an enormous free car park.
Maldon - 20 minutes drive from South Woodham
There's a huge soft play centre for young children next door to the swimming pool in Maldon, called Madison Heights. It covers two floors and has an exciting Bouncy Castle, very high slides, and loads of fun stuff for children from the ages of 2 upwards. A cafe overlooks the play areas so that parents can try to get a moments peace and a snack. They also cater for children's parties.
Another part of the building houses a state-of-the-art bowling alley, pool tables and a bar/cafe. Promenade Park in Maldon is superb for kids outdoor activities. Find a summer splash park, pirate ship, childrens' playground, boat pond with paddle boats during the summer, sand pit. Various other acivities are available throughout the sunnier months of the year. These have included Zorbs, ponycycles, trampolines, inflatables and more.
Read more about: