South Woodham Ferrers Senior Citizens Page
It is hoped to put together a resource for the senior citizens in South Woodham Ferrers. This age group has time to enjoy their hobbies, holidays and freedom from responsibility although as many as 25% of all grandparents are involved in the care of their grandchildren. Do please let us know iof any groups or facilities that would help improve the lives of elderly people in South Woodham Ferrers. More about the elderly in South Woodham Ferrers and the challenges facing them.
Various events take place annually especially for the senior citizens of South Woodham Ferrers. Some of the these are run by the town council, others are organised by Asda and other local organisations.
Annual events for pensioners living in South Woodham
Christmas Party
New Year's Eve Party
Other Events
Weekly Social Club: South Woodham Ferrers Senior Citizens club meets at Club Woodham, in Baron's Road. Bingo is currently on a Wednesday. Contact Club Woodham for details of other meetings. There are spaces for new people to join.
South Woodham Ferrers Bowls Club meets on the green by Champions Manor Hall.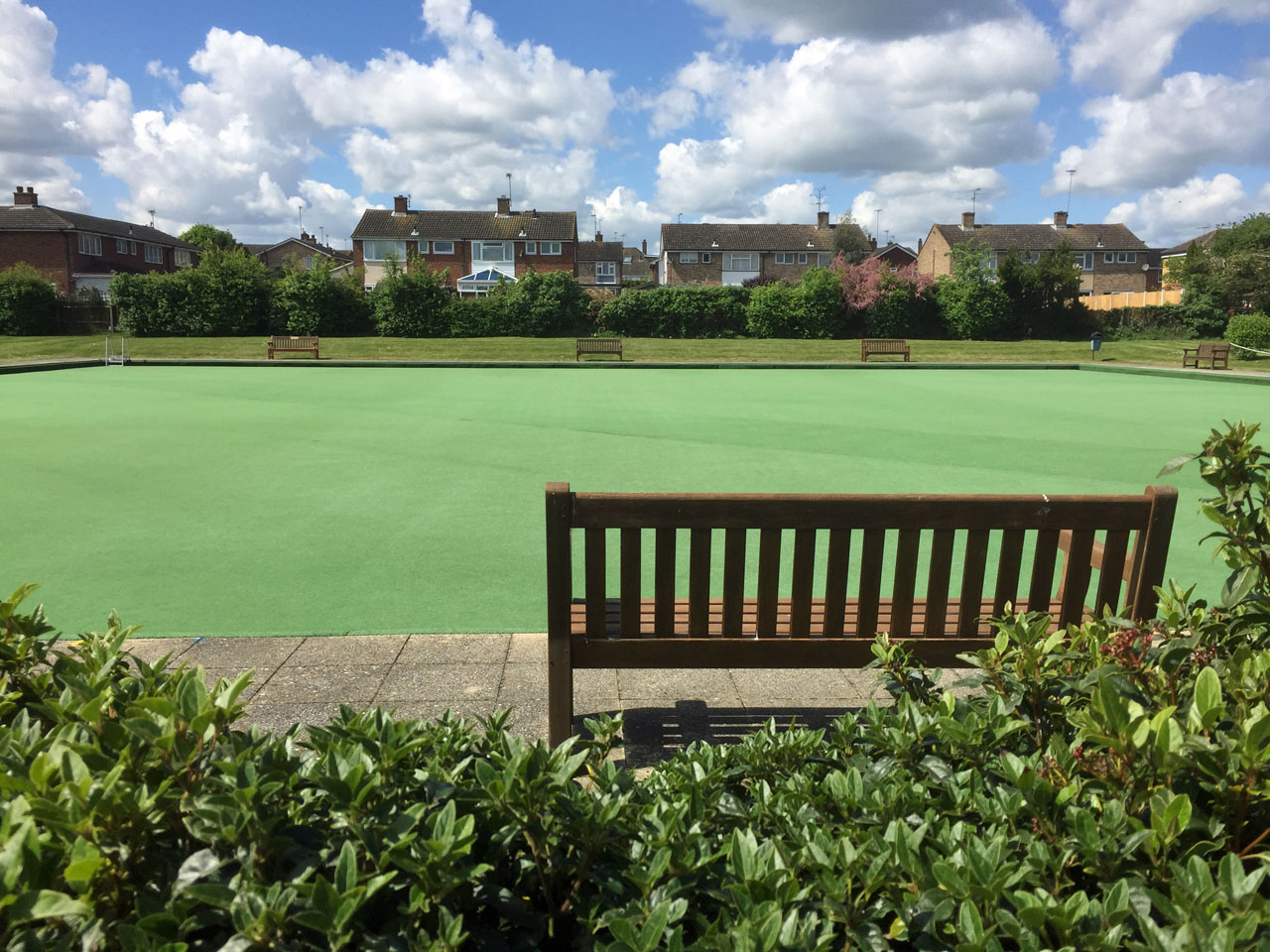 U3A - there are two groups of the University of the Third Age in South Woodham Ferrers. Please do not let the name deter you, no one needs to be brainy to join. They are essentially social groups that have a main meeting once a month and lots of groups and activities (some weekly) within them that include things such as walking, ten pin bowling, a lunch club, several wine clubs, art groups and much more. See Clubs for Adults in South Woodham.
Card Playing Clubs
If you enjoy playing cards, there are several clubs for Bridge and whist that meet weekly in neighbouring villages (Bicknacre, Purleigh, Danbury, Little Baddow) and one that meets to play whist in South Woodham Ferrers Village Hall. Quite a few South Woodham Residents are members of the Bicknacre Bridge Club which meets on Monday afternoons from 1:30 at St. Andrew's Church Hall and would be able to offer you a lift if you wish to play.
Film Show - monthly film show, tea and biscuits at Champions Manor Hall run by the Town Council. This is held on the 2nd Wednesday of each month at 12.30. The annual fee is minimal, £5 at time of writing.
Young at Heart Coffee Club for over 55s
This social group meets at the Railway Pub every Saturday morning at 11am. Buy tea, coffee or something stronger and enjoy a monring's conversation with a varied group of people. Someone will try to make you feel welcome and introduce you to other members. There are no joining fees or commitments, just attend when you would like to start the weekend by being sociable. There are usually 20-30 people there, the number varies. it's an easygoing group that was created after the pandemic to encourage people to venture out again. Any member can suggest days out or restaurant trips via the Young at Heart Group Facebook Page. You might wish to join to get an idea of what the group is about. A Christmas lunch is now a regular event. Members often bring cakes into the pub to celebrate their birthdays. Some people have also invited members to their birthday parties.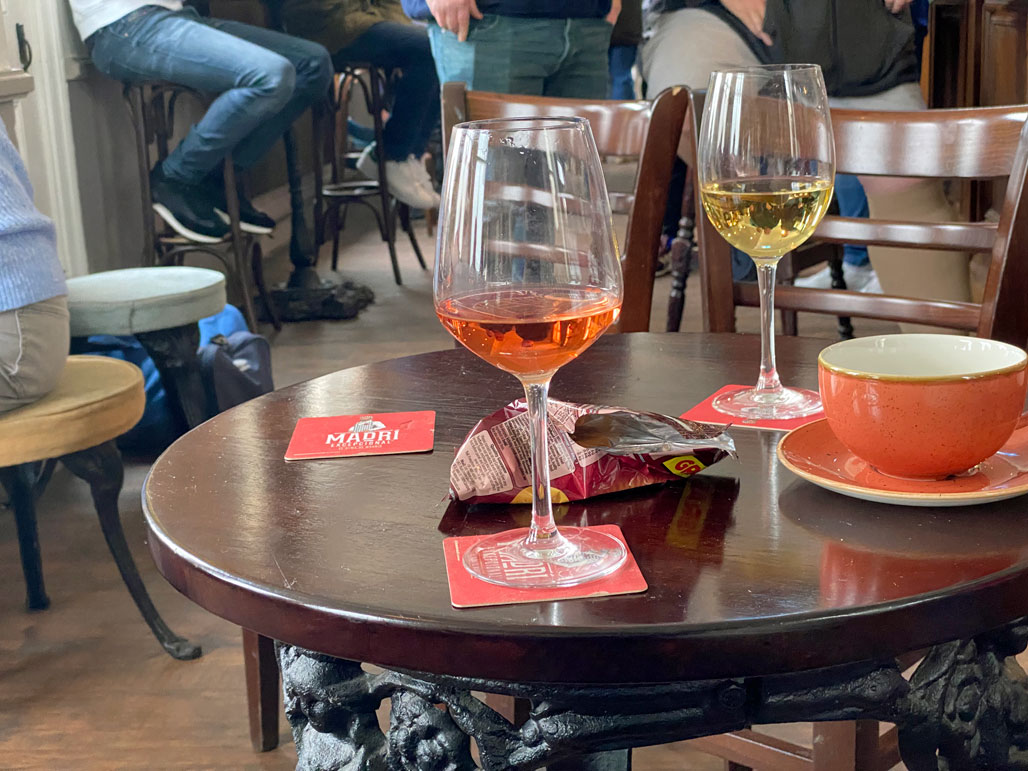 Bicknacre and Woodham Ferrers Friendship Club
Just a few miles out of South Woodham Ferrers there is Bicknacre Friendship Club for the over 55s and retired, which meets once a month for a meal at various restaurants in the area for lunch. Telephone Sandy on 01245 225351 for more information. It may be possible to get a lift there.
Warmth Club
Keeping Warm on Mondays at the Evangelical Church in South Woodham. Stay for a drink and doughnuts. Contact the Evangelical CHurch in Hullbridge Road for details.
What it would be good to have for the Elderly in South Woodham Ferrers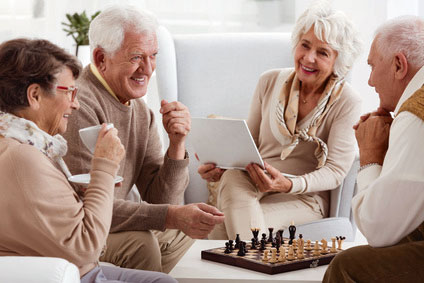 One of the most difficult parts of the day for the elderly is the evening when people are busy in their homes. There is a need for a social club where people can go, buy a drink and chat to other people. It might be nice to be able to play cards or other games. It is socially acceptable for men to visit the village hall bar or other pubs alone but women of a certain age would not feel comfortable doing so. It would be really helpful if there was a place where single elderly women could go, be greeted with a welcome and included in groups and conversations. This would necessitate the need for 'meet and greet' volunteers.
Is there anyone prepared to do this on a rota basis in South Woodham?
Coach trip days out
Coach trips suit older people who like to join organised day trips and holidays to British destinations. These are especially popular with older residents who may no longer be able to drive. Individuals do go on these trips alone although it is always better to go with a group. Sadly, our local firm Phillips folded during the pandemic. Kevendys of Wickford and Kirby's from Rayleigh will collect in South Woodham if sufficient people in Woodham want to go, otherwise it's a case of driving to their home bases.