Recycling in South Woodham Ferrers
There are various opportunities for recycling rubbish in South Woodham Ferrers
Domestic/household rubbish
Every household receives a quota of recycling bins for all kinds of domestic rubbish. This is collected on a rota basis and details of the collection calendar van be viewed on the Chelmsford County Council website.
Read about household recycling in South Woodham Ferrers
The Recycling Centre in Ferrers Road, on the west side of the town adjoining the nature reserve/fenn is a purpose-built collection point for all kinds of domestic waste. It has groups of large skips where residents can deposit old furniture, unwanted metal items, card, oil, old paint etc.
The rules about what can be dumped change from time to time. What is useful to know is that the rules at recycling centres in different nearby towns are different, so that if the South Woodham Ferrers centre refuses hard core, a Maldon or Rayleigh one might. A bookings system will be trialed soon. Residents will have to go online to book a slot before turning up at the recycling centre.
Recycling Bins in Asda's car park in the Town Centre
These recycle clothing for Asda's own Tickled Pink charity and for the Salvation Arny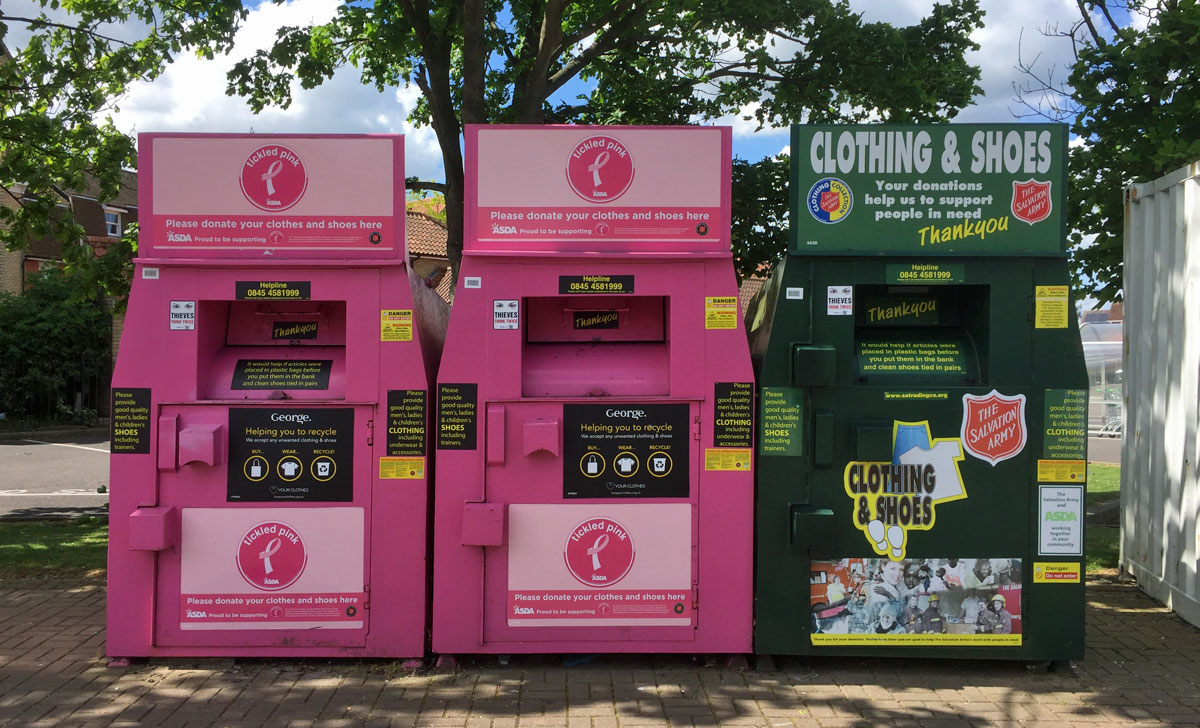 Recycle at Charity Shops
South Woodham Ferrers is blessed with four very good charity shops. These recycle all kinds of used household items and each has their good points. All raise money for worthy causes.
Mister Gees Charity Shop at 3 Warwick Parade, South Woodham Ferrers, Chelmsford CM3 5JT which raises money for local charities.
J's Hospice Shop, J's Hospice Shop, Herald's Way, CM3 5TQ
Farleigh Hospice Shop, 18 Market Square, South Woodham Ferrers, Chelmsford CM3 5XA
St. John's Ambulance Charity Shop, Market Square
Because these rely on volunteers to operate, they may not all be open full-time.
Other recycling bins around the town.
This clothing recycling container is in the Village Hall car park.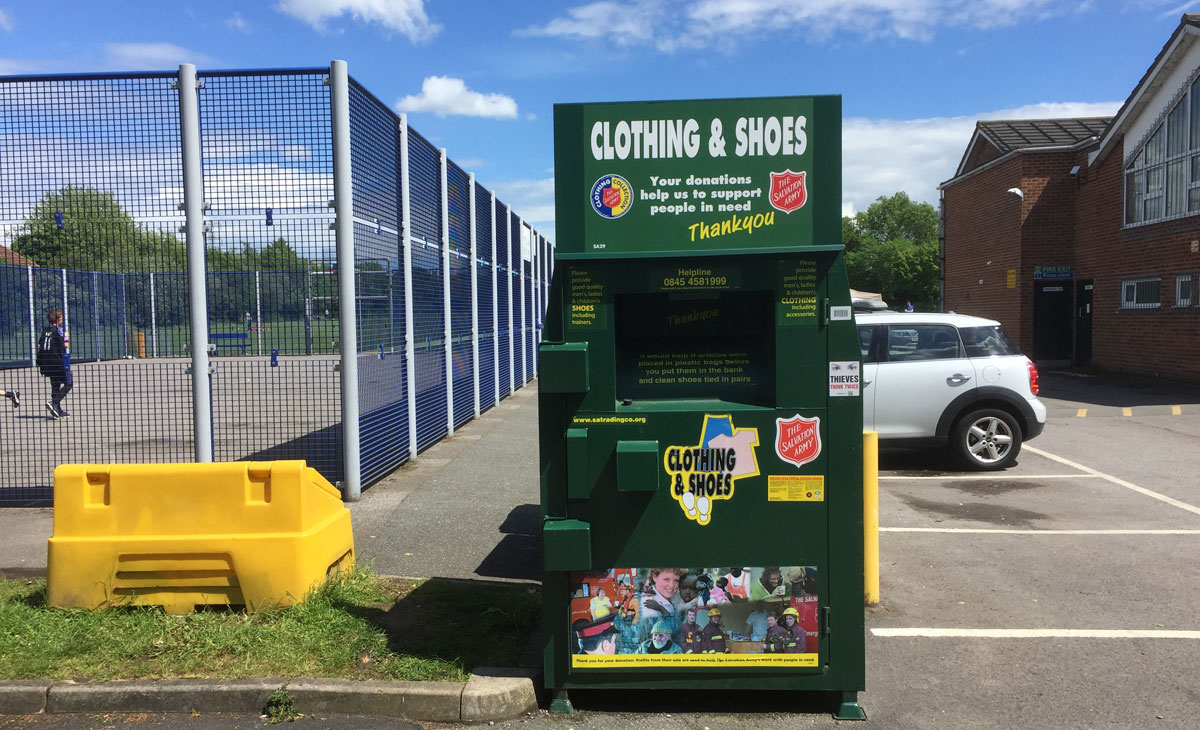 Recycling Crisp Packets
Find a collection bin in the library for recycling crisp packets
Recycling Used Printer Cartridges
There is a collection box for printer cartridges in Champions Manor Hall
Disposal of waste that cannot be recycled
There are waste carrier companies that will take rubbish to landfill for a fee. One such company with a waste carriers licence is LM Waste Management - Telephone 07495969705