South Woodham Ferrers Travel
How to get to South Woodham Ferrers by train
South Woodham Ferrers has a railway station on a branch line off the London Liverpool Street and Southend Victoria main line. The branch begins at Wickford and terminates at Southminster. There are direct trains from London and Southend at peak times, otherwise it's a case of taking a train to Wickford and either waiting for a train to South Woodham or using the rather expensive taxi service. Non-direct trains to South Woodham Ferrers from Wickford tend to wait on the line to the left of the entrance to Wickford station, so it's worth looking out to see whether there is one waiting in the station before joining the taxi queue. Taxis are usually lined up outside the station at train arrival times.
Find out more about South Woodham Ferrers Station
You can enquire about current train times by phoning the national network on 0845 48 49 50. The ticket office at SWF closes after the morning rush but there is a ticket machine on the platform.
Weekend travel can be frustrating
Travel on Sundays is slower and more prone to delays because much of the essential maintenance is carried out on a Sunday. If there are problems on the line, then shuttle bus services may be in operation which can involve lengthy waits. It's best to check whether there are any known problems before departure.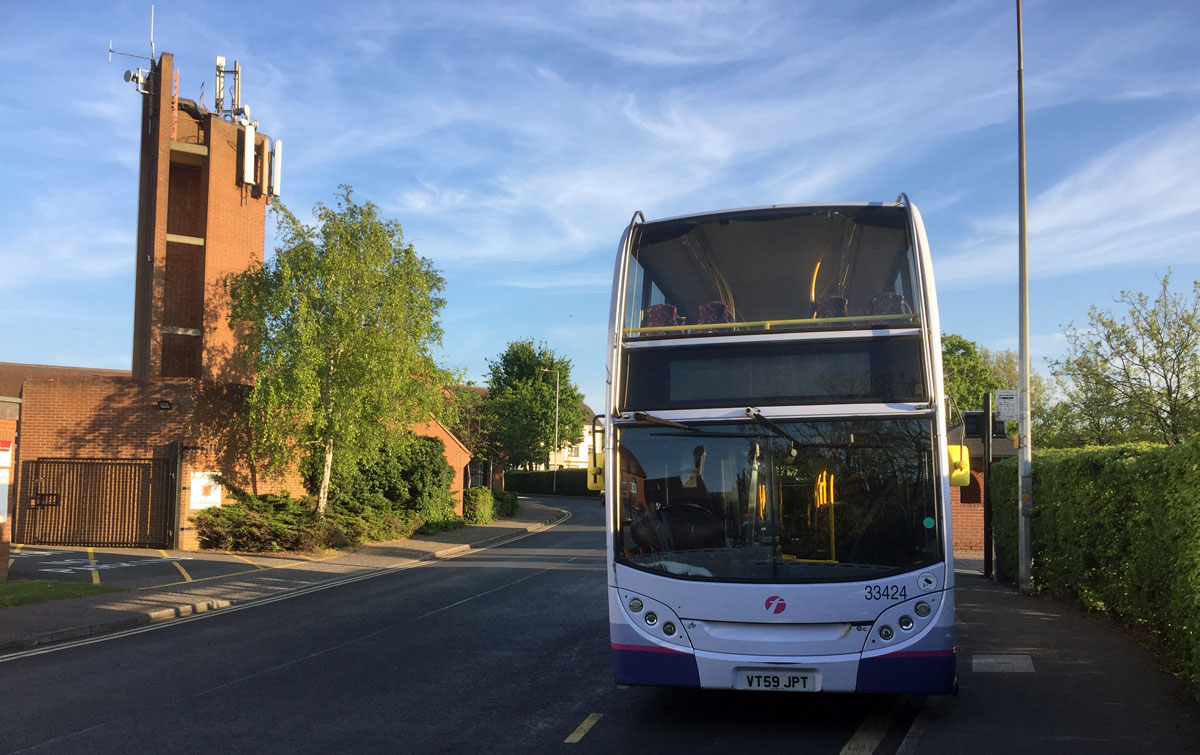 By plane
South Woodham Ferrers most conveniently is within easy reach of four different airports.
Southend Airport is the nearest at about 35 minutes drive, depending on the time of day. The airport stopped flights for a period of time but is now beginning to build up a list of destinations again. Avoid rush hour. Most flights are to European destinations, or Jersey in the Channel Islands. It is a popular airport because it is small and easy to navigate. Parking is adequate. Local people sometimes state that will go on holiday to anywhere that they can fly to from Southend because it is so close to South Woodham Ferrers.
Stansted is the next nearest airport - at about 45-minutes drive away, Gatwick is about 1.25 hours away by car, Heathrow about 1.5 hours and Luton about 1.25 hours. Please view the BAA web site for timetables and airport information.
From personal experience, Stansted can be the worst airport for parking fees although there is agood range of car parks on-site and within a short drive. The mid-stay car park can be useful when collecting people because it offers one hour's free stay and travellers simply jump on the mid-stay bus that stops outside departures.
A number of the local taxi firms offer airport transfers.
By car
South Woodham Ferrers lies to the south of Chelmsford and East of Wickford. The only access road from Wickford is via the A132 and Rettendon Turnpike. Travellers from Chelmsford may either drive down the A130 to Rettendon turnpike, then take the A132 to SWF, or alternatively follow the A414 from Chelmsford to Danbury, turn right at Well Lane (opposite the Bell Pub), then left at the end of the road. Follow the road through Bicknacre and continue straight, through Woodham Ferrers, on the B1418, until you reach South Woodham Ferrers. Precise travel directions from your starting point and associated maps can be obtained from the Multimap web site.
Directions are rarely required in today's world with GPS systems and maps on every smart phone.
Taxi Services
Several taxi firms operate within the town. Click to view list of South Woodham Ferrers taxi operators.
Traffic Congestion
Rush hour in South Woodham Ferrers is when people try to leave the town by car to go to work in surrounding towns, generally about 7.30-8.30. Queues build up on the main through routes as cars try to access the A132 or Burnham Road. The situation is exacerbated by traffic joining from Burnham and by the continued development of many new homes between South Woodham Ferrers and Burnham on Crouch. The additional traffic that is anticipated by new building plans and the lack of planning for a ring road is a bone of contention in South Woodham.
The roads outside primary schools also become a little congested at school drop-off and pick-up times. It is advisable to avoid streets near schools at these times.
Weekend breaks from South Woodham Ferrers
One of the joys of living in South Woodham Ferrers is the superb choice of places to visit locally and further afield for weekend breaks.