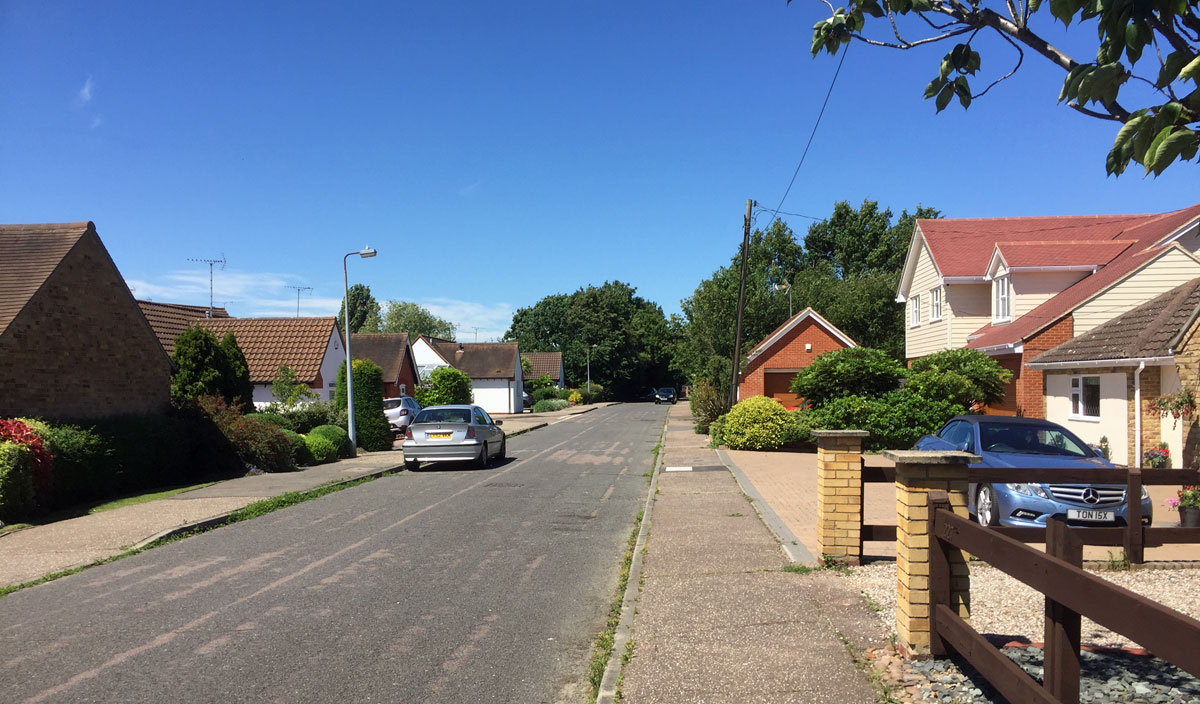 Although South Woodham Ferrers is considered to be a new town that was built since 1975, there are a number of houses that date back to earlier in the century. These are mostly distributed near the railway station and in Hullbridge Road.
The new housing stock consists of:
Flats
Bungalows
Terraced cottages
Maisonettes
Link detached properties that are joined by a garage
Semi-detached
Chalet-style with dormer windows in the roof
Detached houses
The properties are mainly breeze block and red brick, some rendered, some partially covered with weatherboard, mostly in black although a few brighter colours have begun to appear in recent years.
The general character and style of the town used to be protected by covenants and that ensured that buildings complemented their neighbours.
Various building companies such as Bovis constructed small housing estates in the various parts of the town, so that each section has its own interpretation of the required style.
House numbering in the streets and cul-de-sacs
Cul-de-sacs are the norm in South Woodham Ferrers, there are not that many through roads. The house numbering is fairly consistent with the norm, except in a few cases.
Read about house numbering in South Woodham Ferrers and why.