South Woodham Ferrers Flix cinema
South Woodham once had its own small privately-owned cinema that showed the latest films. The cinema was where the retirements flats now stand, near Market Square in the town centre. There was always a welcome from the staff, sweets and drinks were sold at low prices. The only problem was that teenagers would sometimes make noise and disrupt viewing and it was probably not supported sufficiently by the local community. It had two screens and could seat over three hundred people.
There were long queues outside when Independence Way was screened because people came from far and wide to see it. Such was the demand for that particular film.
The cinema originally opened in 1991 and was sold to pave the way for retirement flats in 2003. The new retirement flats, although good for senior citizens and conveniently close to town centre facilities, resulted in a reduced number of parking spaces and gave the town centre a closed in and built-up feeling instead of open space. The nearest cinemas to South Woodham are now multiplex cinemas in Basildon and Chelmsford, and another two screen inexpensive Art Deco style Rio cinema in Burnham.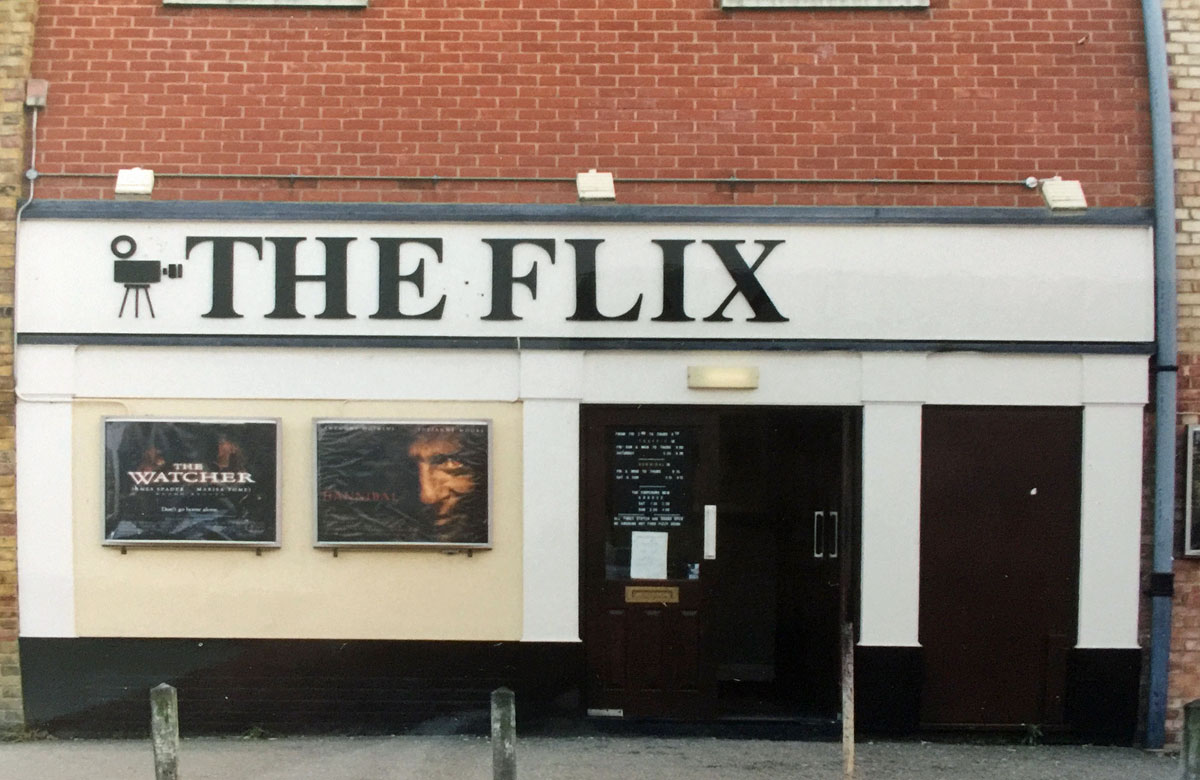 The Rio Cinema in Burnham on Crouch
A similarly run privately owned cinema, the Rio, is located in Burnham. It too has two screens and offers film goers inexpensive sweets and comfy sofas to sit on. Visitors can make their own tea and coffee to take into the cinema for the film show. in 2016, the drinks cost a pound. The cinema occasionally attracts negative feedback because despite selling confectionary at low prices, some people still bring their own sweets and snacks into the cinema to the owner's annoyance. There has to be support from the general public for these types of small local cinemas to survive.
The Rio can also be hired for children's birthday parties and similar events.