The South Woodham Ferrers cul-de-sacs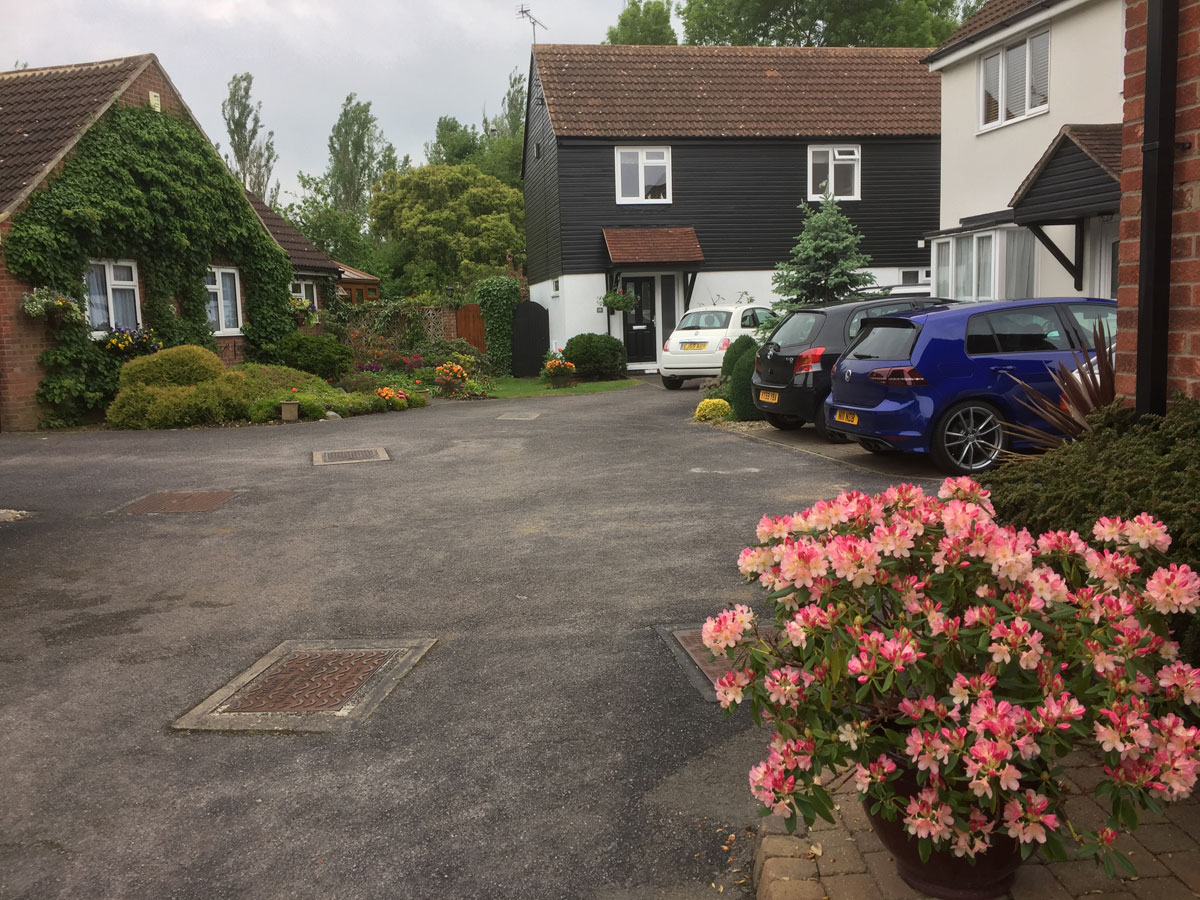 One of South Woodham's beautifully maintained cul-de-sacs with good community spirit
South Woodham Ferrers is a town with more cul-de-sacs than most. Examine a map and you will see how many roads have little cul-de-sacs leading off of them.
Living in some cul-de-sacs can be a hellish experience. Beware the ones that are a tight squeeze with little room for parking, or where neighbours share driveways. All is well when neighbours all get on with each other but hell can break loose when neighbour disputes arise. These can begin with trivial things such as people keeping unsocial hours or plain simple jealousy over partners, cars, how nice the garden looks etc.
Choose your neighbours carefully before moving into a cul-de-sac, talk to all of them first to get an idea of how people get on. Be very wary, all it takes is one crazy person and you could seriously regret your move.
Most tensions arise when there is competition for resources, when one person takes up more of a shared driveway than another, or when people feel that they are being taken advantage of.
Loss of privacy in a cul-de-sac
The trouble with a group of houses built in close proximity to one another is the loss of privacy. All neighbours can see who visits who, who goes to bed late, who is the exhibitionist who wanders around their home naked without drawing their curtains. Fortunately, many people in the town go out to work and do not have the time or interest to pay too much attention to their neighbours. One set of stay-at-home neighbours is useful for taking in parcels for people who are out. Two or more sets of people who are constantly there and vigilant can lead to an invasion of privacy.
The best homes in South Woodham are those that are not overlooked, have their own driveway and reasonable neighbours.
Family homes in a cul-de-sac
Families with young children may think that buying a house in a cul-de-sac is ideal because there will be little traffic and few people entering, unless they live there. And there are some idyllic places with a good mix of ages. A wide range of ages helps avoid competition and may create a support network where pensioners can keep an eye on the children and their parents can watch out for pensioners. South Woodham is generally a very happy town, apart from isolated cul-de-sac warfare.